Mori Pines, the latest residential launch in Gamuda Cove is inspired by Scandinavian elements – very evident from the neutral soft shades and minimalist facade.
Whether you are "just taking a look" or seriously considering to purchase Mori Pines, here are a few things you need to know before signing on the dotted line.
#1 Three Gorgeous Floor Plan
The double storey terrace homes type A and type B have pretty much similar floor plan, except for the first floor layout. Type A offers a double-volume ceiling on the ground floor, hence the first floor does not have a family hall. The similar space is used as a family hall for type B. Everything else is similar between the two types. If you like to have a feature double-volume ceiling to give the house an extra oomph, type A is what you should be considering. It is also worth noting that both type A and type B comes with only 3 bedrooms on the first floor and does not have any bedroom on the ground floor.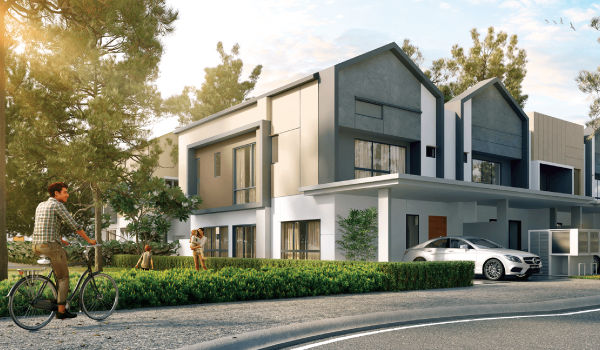 Type C on the other hand are cluster semi-d homes. You will get garden space on the sides of the homes, but your home is joined with two neighbors on the back and one of the sides. Basically four homes are connected, but each will have garden space on one side. There are 3 bedrooms on the first floor and 1 bedroom on the ground floor – so a total of 4 bedrooms.
View Mori Pines floor plan here.
#2 Type A & B Have Only 3 Bedrooms
You read it right, type A and type B actually only have 3 bedrooms. Not having a bedroom on the ground floor gives the ground floor a very large open space for all your creative interior design ideas. You can design a large kitchen island that can be used for food prep as well as light dining. If you love a large living area, the extra length gives you a chance to have a large sofa set. If you prefer minimalism, you will get that extra spacious feeling throughout.
Depending on your preference, a 3 bedroom floor plan can be great for many lifestyles. Most family homes do not use the bedroom on the ground floor for its intended purpose, so it may be worth considering to convert it to a living space instead.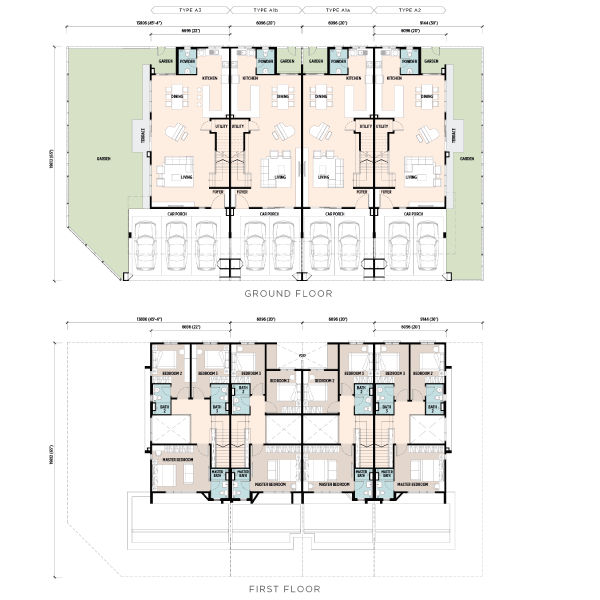 #3 Urban elements a home should have
Mori Pines homes include urban lifestyle elements that every urban home should have but don't. It may seem like a small thing but it is these small things that makes a home different from the rest. Below are additional elements that makes Mori Pines homes unique:
Parcel drop box instead of the usual letter box. A larger space to store mid-sized parcels so that your deliveries need not be left on your pillar, thrown into your house, or simply left on the car porch.
EV charging isolator provided. This is perfect for those who own EV cars and is thinking of installing an EV charger.
Equipped with solar panel infra-ready. If you are already thinking of going green and saving some bucks on electricity, these homes comes with infra-ready for solar panels.
#4 Residents-only facilities
Mori Pines enclave are gated and guarded, and hence within the grounds are facilities that are only accessible to residents of Mori Pines. Among the facilities are forest gym, Miyawaki Walk, Hygge Symposium, Fagraea Boulevard, Basketball Court, Danish Topiary, Pollinator's Garden, Gathering Pavillion, Urban Farming, Green Glasshouse, Feeka Co-Working Space and more.
Facilities of such used to be exclusive to high rise apartments, but now homes in Gamuda Cove also enjoy similar unique facilities that are exclusive to their particular enclaves.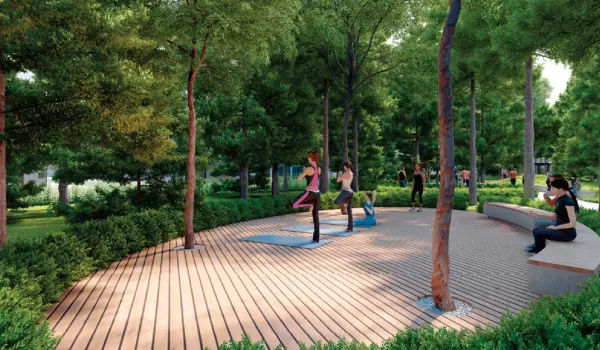 #5 Last residential parcel beside the 60-acre Central Park
Mori Pines is the last residential parcel perched beside the 60-acre Central Park cum lake which is the key feature of Gamuda Cove. Vicinity to the lake gives these homes a beautiful view as well as the ability to enjoy a walk or a jog on the lakeside. The other similar residential enclave that enjoys the lake view are Palma Sands, Enso Woods and Mio Spring.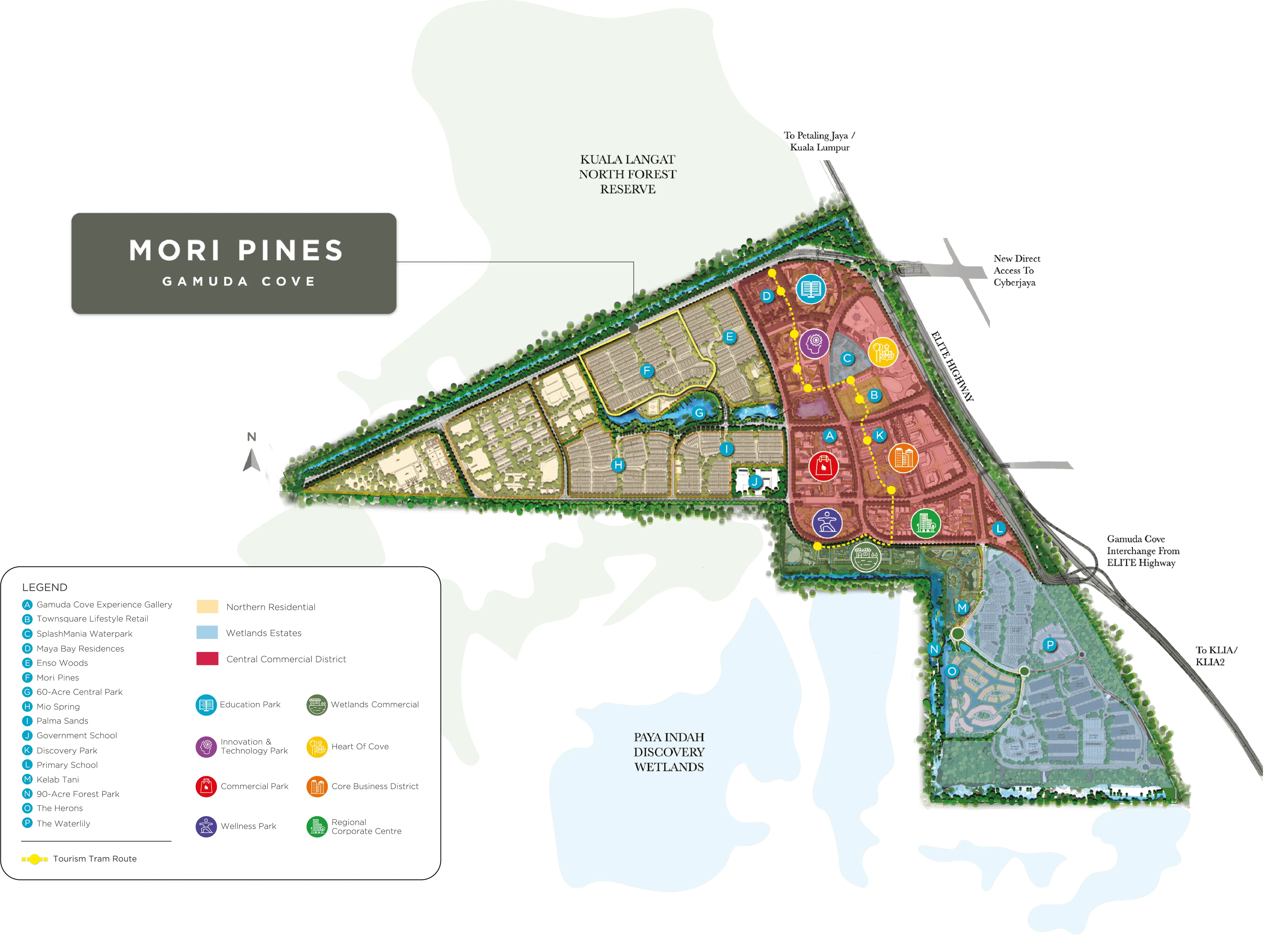 Knowledge to make the decision on Mori Pines
We hope this this little list gives you a little more info on Mori Pines so that you can make an informed decision. If you'd like to get additional info on Mori Pines, drop an enquiry below and we will link you to the authorized sales personnel from Gamuda Cove.