Discover Gamuda Cove Centrum, an iconic European-inspired commercial hub comprising of homes, retail shops, and work spaces.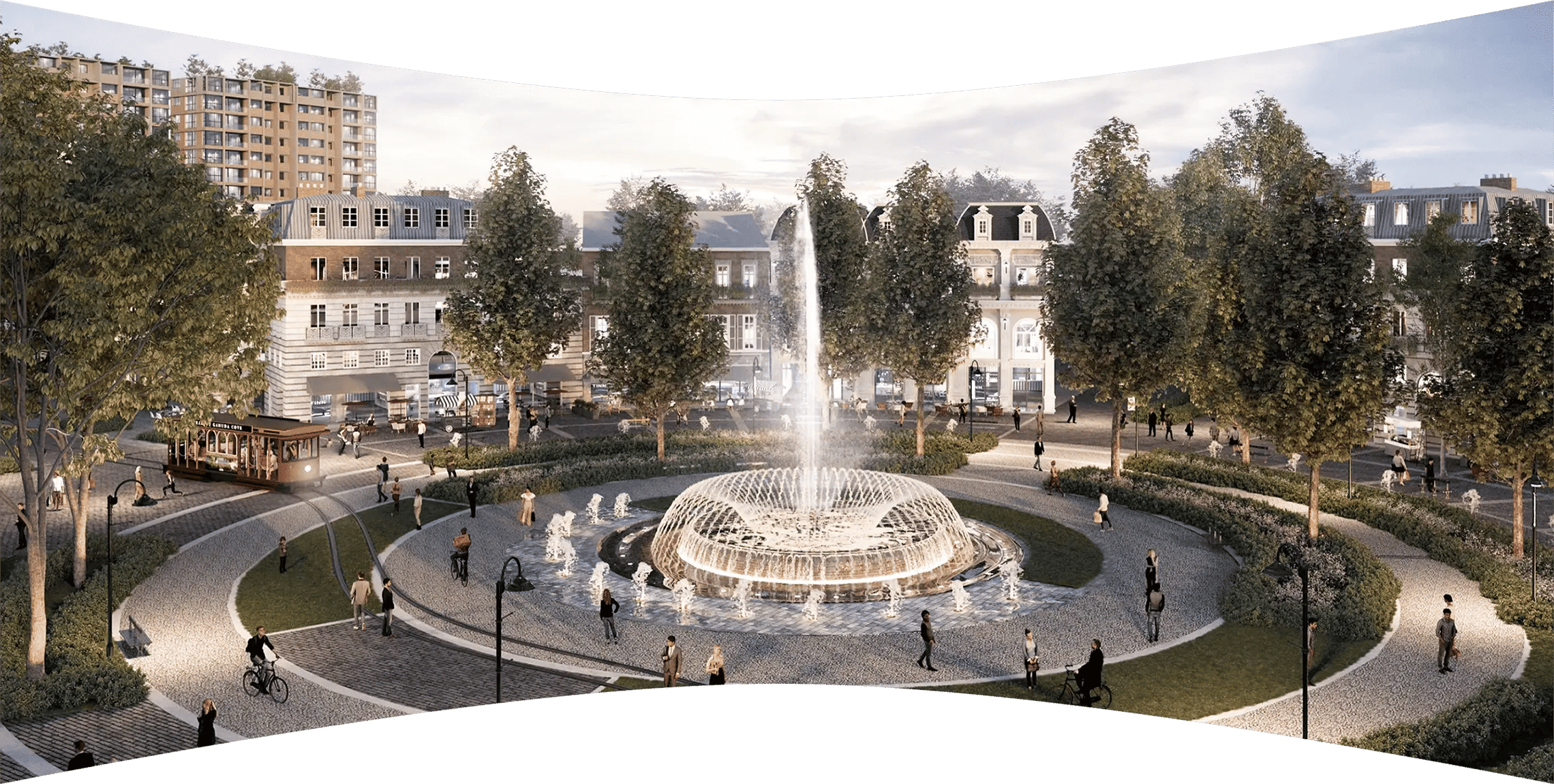 We saw this latest and upcoming new concept that is brewing in Gamuda Cove, and we are definitely excited about it! From what we've read from Gamuda Cove's official website, Cove Centrum is an European-inspired commercial hub. From the initial artist impression, I speculate that Cove Centrum will be enveloped in European-styled architecture, facade, and elements. A truly unique differentiating factor from the many developments in Greater Klang Valley.
Key Features of Cove Centrum
Officially from the website, the key features of Cove Centrum include:
Iconic European-inspired commercial hub
e-Tram connectivity with key areas within Gamuda Cove
Car-free development
Vicinity to SplashMania Waterpark
Facing 60-acre Pet Friendly Central Park
Properties in Cove Centrum
It will be exciting to see what property will be launched in Cove Centrum as the official website states that there will be Retail Shoplots, Offices, High Residential, and Low Residential.
While we are not sure of the term "High Residential" and "Low Residential", we are thrilled that there will be residential homes to be launched in Cove Centrum. Those who wants to be in the centre of the activity will definitely appreciate these homes!
We are staying tuned to latest launches and updates and definitely look forward to it.
The Masterplan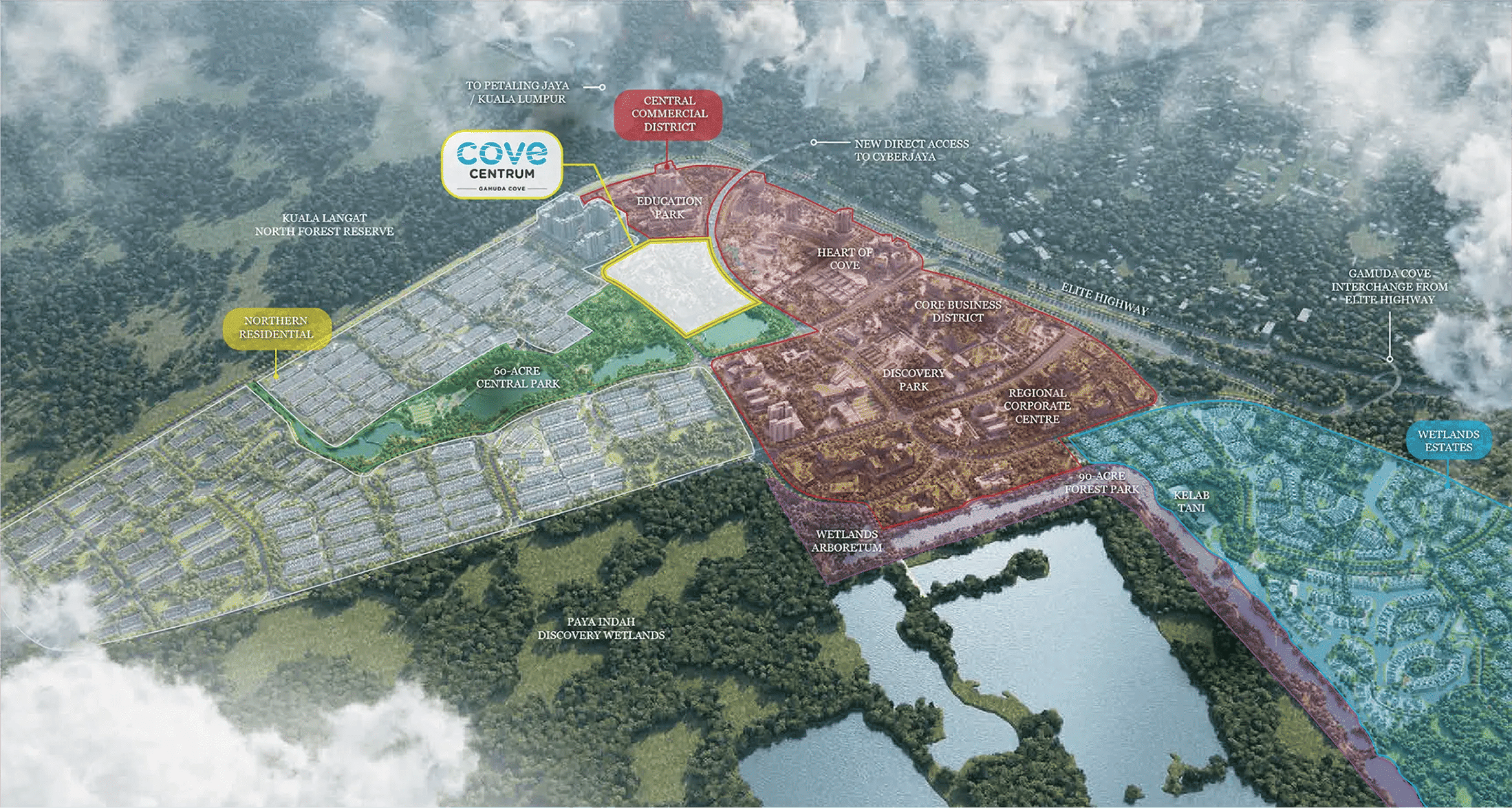 It is interesting to see parcels of land within Gamuda Cove taking shape. The newly unveiled Cove Centrum is beside the Central Commercial District, and a refreshing take from the usual commercial square.
If you are keen to know more about Cove Centrum and Gamuda Cove, drop an enquiry below